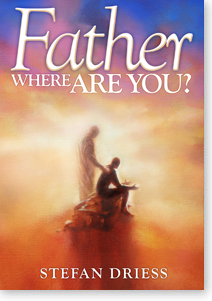 Price: $11.69 USD / £7.95 GBP / €10.22 EUR (+ P&P)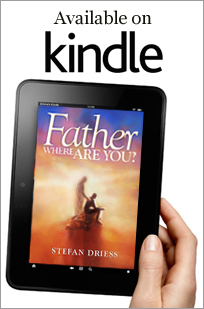 Price: $7.99 / £4.71 / €5.90

A New Book by
Stefan Driess
'I don't want this bastard!'
I was only a boy when I heard these terrible words. I can't tell you exactly how old I was. But the man shouting was my father. He was drunk and he was referring to me.
So begins the true story of one man's journey from rejection to rebellion. Denied the love of a good father and suffering from abuse, Stefan looked for comfort and meaning in all the wrong places, from drugs and alcohol, to hooliganism and the occult. Driven by inner voices shouting 'kill yourself,' Stefan went to a vineyard outside a village in his native Germany and prepared to bid farewell to this world. But in the very act of ending it all, Stefan found the beginning of a new adventure – one that would lead him to the father he'd been longing for all his life.


About the Author
Stefan Driess is married to Louise and is the father of Grace and John David, and lives in Manchester, England. He is a motivational speaker, leadership coach and author and producer. Over the years he has been involved in projects such as helping young offenders in Germany and rescuing children from the sex trade in India.
What people are
saying about
Father, Where Are You?


This unforgettable tale of one man's journey from being an orphan to being a son is sure to inspire, amuse, move, and enlighten you. If you are asking, 'father, where are you?' this is the book for you.

Dr. Mark Stibbe, bestselling author, script doctor, and CEO of Kingdom Writing Solutions

I have known Stefan for a decade now. In reading this book, I can see how only God could have healed the boy and raised this kind of man. This is a "But God" book, meaning only God can show up and bring this type of life change.

Dr. Sharon Stone, President and Founder of Christian International Europe
From hooligan without any hope to a knight of the Lord
Rheinpfalz News Paper Germany
I am not an avid book reader, however I was unable to put this book down, The honesty in which this was written about one mans journey through his lifes ups and downs, and the struggles he overcame to become the Man he is today are truly remarkable. I would highly recommend this book, not only to those searching for something but to everyone, it is more thought provoking as you read through each chapter.



Alison, Amazon review